Another day, new obsessions!
Just a post listing the items and products I have brought or come across today.
Enjoy!
The only store that caught my full attention today was Republic!
There is still an online and in-store sale going on.
However, the new stock of lush pastel colours and the floral designs and to-die-for jewellery is what I am going to concentrate on.
This was the first casual dress that I particularly liked. I know maxi dresses are still sort of in and maybe on the way 'out', but the design and fabric of this dress was just great. Its also a bargain at £10!
Peach fabric with black lace gives it a sophisticated look and it is from the brilliant brand that is Jessica's Attic.
If you haven't heard of it, get down to Republic and take a look at the lovely range :)
Good news: it is also on at £10 (for the time being)
Yip! I am taking my florals really seriously!
These beautiful studs are priced at £6.99 and they are worth every penny. There is also a HUGE variety available at Republic; these ones are my fave!
Alrighty, enough already, lets get down to business and talk shoes.
Let me be frank; coral is in, 70's block heels are back, and guess what, they even look amazing with socks.
Its not a fashion faux-pas, its trendy baby!!!
Fashion giant Miss Selfridge sure knows what the customers want and I like!
The heel and platform is suede and the strap detailing is patent.
Priced at £45, they are worth every penny (just do not look at your bank statement when it arrives :p )
Students also get a groovy 10% off, on the basis that they produce a student/NUS card when they are about to pay.
Moving on to cosmetics. I made a pit-stop at The BodyShop (as you do on a Saturday afternoon).
They have a gorgeous spring collection consisting of pastel colours and matte makeup. There are two pallettes availlbale and the pallette I picked up was matte and it has 4 lovely colours that are easy to apply and blend oh-so simply.
It isn't called boho beauty for no reason. y'know! Priced at £15.
PLUS, there was a sale on the shower gels.
1 for £4, 2 for £6, 3 for £8 and 4 for £10. I could not resist so I picked up: Pink Grapefruit, Mango, Sweet Lemon and Wild Cherry! Check in-store or shop online.
I have time to do a perfume review. So let's do it!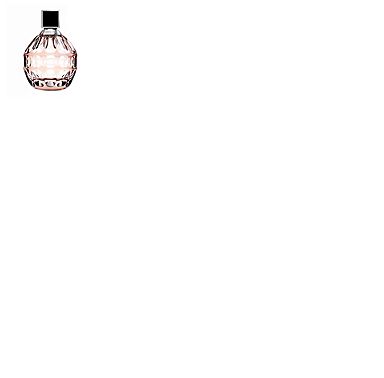 For those of you who don't know. YES, there is a Jimmy Choo perfume. It has left most of us wondering if the smell is as wonderful as the shoes. Let me tell you, it is.
It has a beautiful woody musky smell and the design of the bottle is gorge too! It leaves of rich, yet sweety alluring notes afterwards. Perfect for daytime and night time. Seems like Tamara Mellon can do no wrong!
The starting prices for this EDP are £39 and onwards at Debenhams.
Over and out, bloggers.
Feedback is love.
Peace.
X