Regardless of the rubbish weather here in the UK, us girls do not need a reason to dress good and look good. The new spring collections are out and even though we might be getting ourselves out of a recession, the fashion industry is still booming!
Take a lot at my favourite sultry spring collection.
LACE!
The classic antique style fabric that is LACE is all about Spring 2011.
There are pretty great offerings on the high street. Try River Island, New Look, Miss Selfridge, Primark etc. The the variety is beautiful and you will eventually be spoilt for choice. As mentioned previously pastel colours, classic colours and florals are in at the moment. Prices vary.
WIDE LEG PANTS!
ASOS.COM has a huge range of wide leg pants and the prices start from £10.
It was jeggings last year, well this year the trend has evolved into something a bit more different. With that said, wide leg pants may not be everyone's cup of tea. This year, the flares are back, big time. Stylish and classy. I remember coming across a silk pair in Primark last week, I thought they were bizarre! But the different styles available have changed my mind and thats why they have made my sultry spring collection.
CLOGS
Yes, CLOGS!! Last year I hated them, this year I pretty much love them. Clunky wooden shoes may not appeal to a lot of people, but apparently to some they do! Continuing from the success in 2010, the clog trend continues to have an impact in 2011. The ones I have selected are from Jane Norman.
EAU SO FRESH!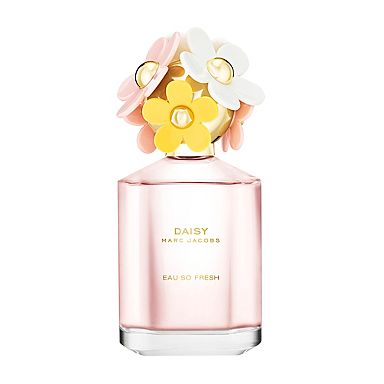 I saw a Marc Jacobs promotional courtesy car yesterday, that had been stylishly designed to promote the new scent.
The perfume is a light flowery scent and very spring/summery. Guaranteed to be a big hit, its already in my shopping basket. Debenhams are currently doing an offer on the 75ml bottle. Grab it before it runs out, guys!!
Product details on Debenhams site:
Daisy eau so fresh is a bright, floral, fruity fragrance. It radiates with a sunny and sparkling energy. Playful with a whimiscal spirit, this version of the original daisy scent radiates with crisp raspberry, sensuous wild rose, and deep and warm plum. Sophisticated but not too serious, daisy eau so fresh captures the vintage flavor of marc jacobs feminine, edgy designs.
Wear it light, wear it heavy, the colour coral is still fabulous and oh-so glamorous!!
ROUGE COCO selection by Chanel, it has a soft and creamy texture and delivers 8 hour hyration from the first application!
Colour: Peregrina #78
POP- PASTEL EYE PALLETTE
Latest Limited Edition from POP!
Colours: Sheer almond, baby pink, glowing pistachio, lovely lilac, glistening opal, soft yellow.
RRP £13.50
More soon
Feedback is love <3
X